Before & Afters of
Dental Work

in Playa del Carmen

Our Smile Makeover specialized dentists help patients obtain the results they expect, always depending on the needs of their case. If you're looking for the Best Dentist In Playa del Carmen, just check this before & after compilation of our most popular Dental Treatments. Get your Dental Work while enjoying an amazing vacation in Riviera Maya Mexico (Cancun & Playa del Carmen).
Full Mouth Reconstruction
A Full Mouth Reconstruction/Full Mouth Restoration is a series of Dental Treatments required to fix serious problems and to enhance aesthetics. If you are suffering from Malocclusion issues, TMJ, Severe Caries, decay or Missing teeth, you may be a candidate to this treatment.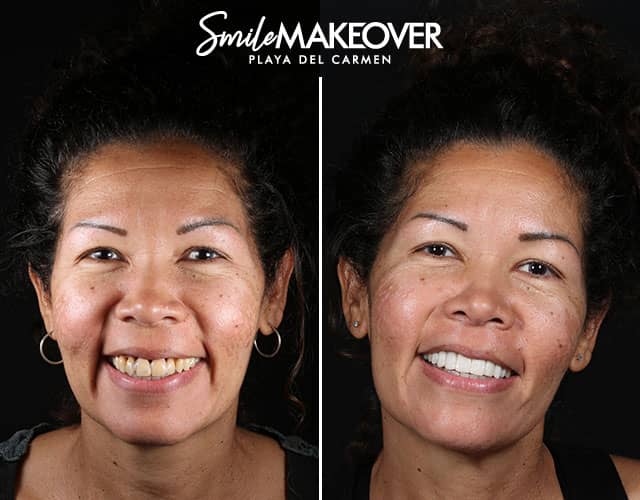 It's defined as the process to cosmetically improving the Smile and/or facial characteristics through Cosmetic Dental Treatments as Porcelain Veneers, Crowns, Composite Resin Teeth Bonding, Teeth Whitening, Gum Recontouring, inter alia.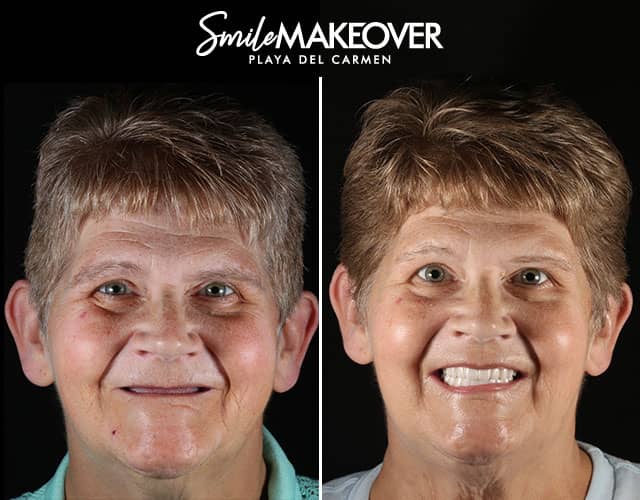 All on 4 Treatment (4 dental implants placed) is a great way to deal with Full-Arch Restoration cases, both in edentulous patients such as patients getting full arch extractions. One of the benefits of this procedure is the stability independently of the quality and quantity of bone.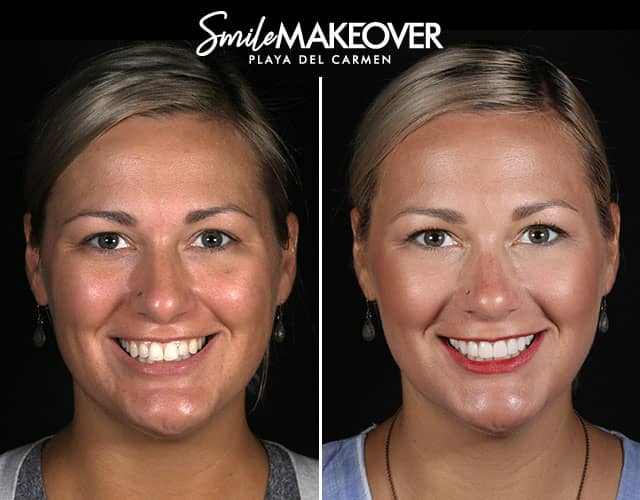 If you are looking to correct the appearance of your smile (chipping, discoloration, or slightly misaligned teeth) Dental Veneers are a great choice for you. To do the Veneers, we use E-Max porcelain, the strongest and most aesthetic on the market.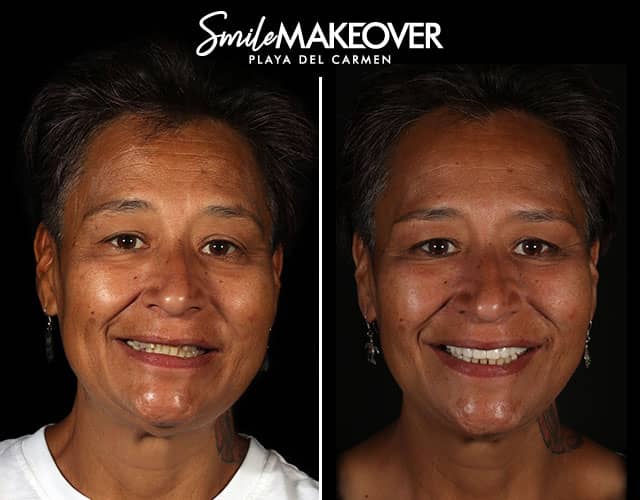 Dental implants are used to replace teeth that have been removed, are an excellent option if you can't, or don't want to wear dentures or to improve your quality of life, but it also depends on having no health issues and a good bone structure.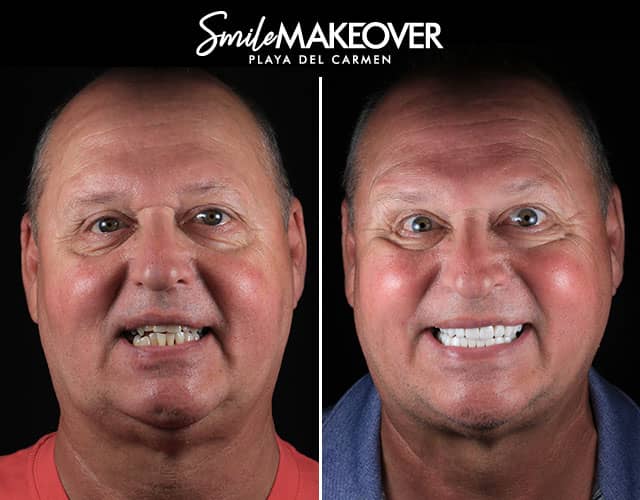 We propose Dental Crowns(custom made) to patients with TMJ issues or bite, to protect Root Canals or for cosmetic reasons. On Smile Makeover we offer you different materials, including E-max Porcelain, Zirconia, Yellow Gold, or Resin.
Contact us
to review your dental case