This is a 
Cosmetic Dental Solution

 to enhance the appearance of a person's smile or facial features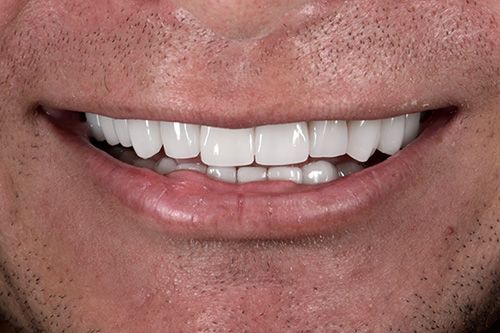 Smile Makeovers are a bit different than Full Mouth Restorations in the sense that a Smile Makeover is a more esthetic change and a Full Mouth Reconstruction is a change for necessary reasons and usually requires treatment from numerous Dental Specialists, such as: Restorative Specialists, Maxillofacial Surgeons and even Root canal Specialists.
Our State of the Art Facility has a Dental Specialist for any type of situation in order to provide you the largest scope of care possible, especially in the most difficult of cases.
Why Smile Makeover?
The importance of your smile can not be overstated it's the first thing that many people wil notice about you, can leave a lasting imprssion on strangers and friends alike, and plays a key role in your confidence an self-esteem.
How can I start the
Smile Makeover

Process?
We compromise to find the right solution for your dental needs, all at the right price !